So yesterday I put together a blog post analysing how performance varies for batsmen based on which point in the match they come to the crease.
Today I'm going to show which players have performed the best in the Big Bash League and the Women's Big Bash League, when their score is adjusted to reflect their opportunities.
This metric is based on this graph: how many runs does each batsman score, broken down by the over in which they entered the innings: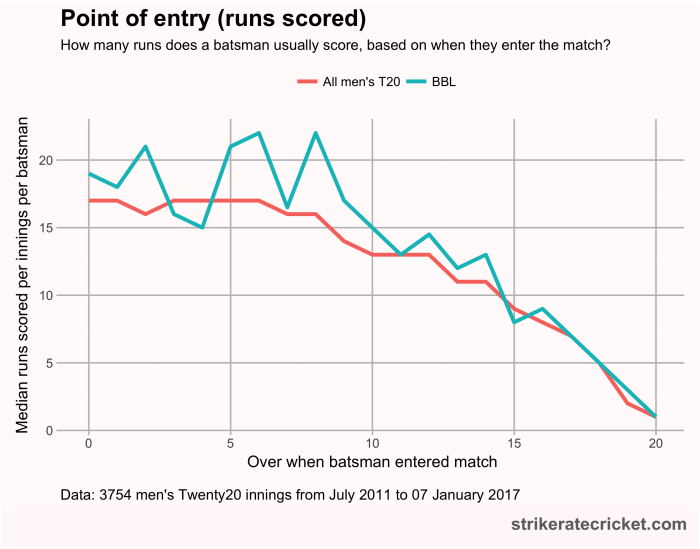 And here's the same chart for women's Twenty20 cricket: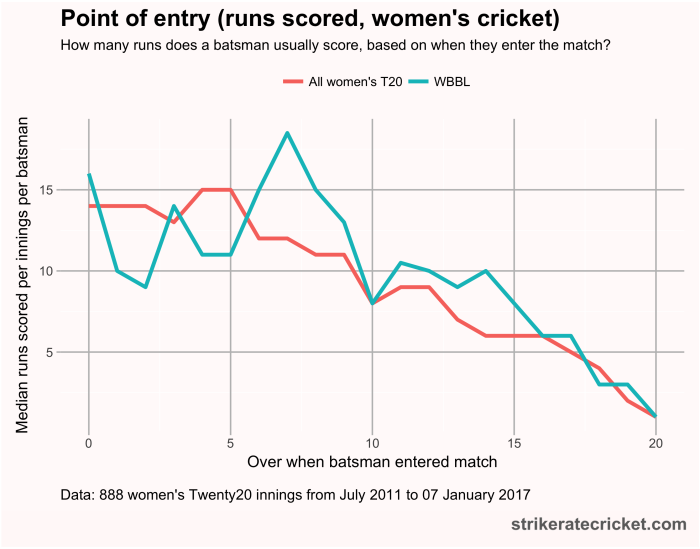 The WBBL data includes the last four seasons of the state-based competition which preceded the WBBL, and it does appear that players in domestic Australian women's Twenty20 cricket entering in the middle of the innings have performed better over the last five years.