Early in this season I blogged about the trend of teams choosing to bat second. Since that time that trend has become clearer with most teams choosing to bat second when they win the toss.
I've updated my analysis and also looked into how often teams win when batting first or second, when you break down the matches based on how close they are. In short, close matches are overwhelmingly won by the team batting second.
I've written up this analysis in my first cricket piece at the Guardian Australia.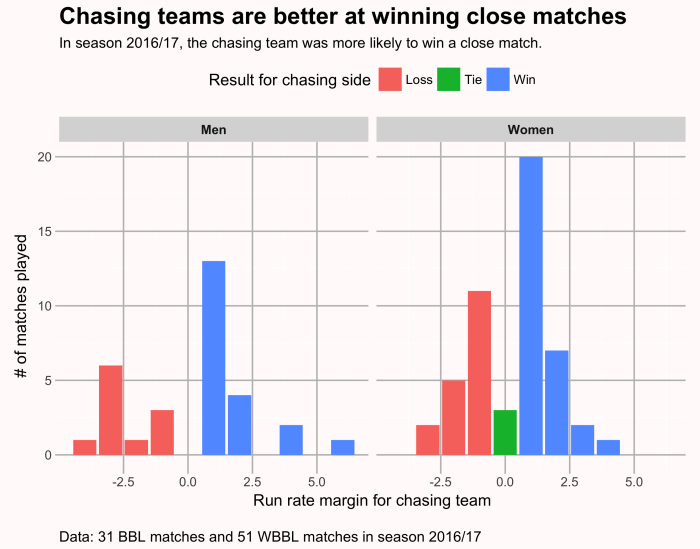 And here is the most interesting chart, showing break down of results based on margin of victory in BBL06 and WBBL02:
And as a bonus for blog readers, here is the same chart for the last six seasons of the BBL and the WBBL and its predecessor: