Cricket is the sport whose craze is spread not only in India but all over the world. Every second person in India is a fan of cricket, whenever any cricket match is telecasted on T.V everyone sits nearby it, without even blinking their eyes. This sport has gathered the attention of every sports fan person.
Every sport has its own importance but cricket has worldwide followers, and the audience loves to watch their favorite sports person playing on the pitch. You can ignore this fact, that among all the sports cricket is the sport which is liked and loved the most.
If you are also a cricket fan, then you might be knowing that now, a test match is going on, in which all the countries are playing against each other. India is playing against Australia, UAE against Ireland, Sri Lanka against England, and then more like this. All the countries are performing well, on their respective levels and giving a tough competition to each other.
Today is the fifth day of the test match between India and Australia, and the match is drawn between these two teams.
You might have seen many ads of apps that claim to show the live score and live news of cricket. However, some are genuine and some are not, there are many apps that even ask for payment for premium packs and then they will show you the live news about cricket. But if I tell you there are more apps, and sites by which you can get live news of the app without paying for them. 
Google
The very first and the easiest way, everyone is aware of this and everyone knows what it is. It is a basic and primary thing that is present in everyone's phone by default. You don't have to install it, or do anything with it is present on the phone once and for all.
To know the live score of the cricket you don't have to put much effort, search for the live score of the match and automatically after sometime live score will flash on your screen. Whenever you will open google the first option that appears on your screen will be about the live score of cricket.  
Cricket Line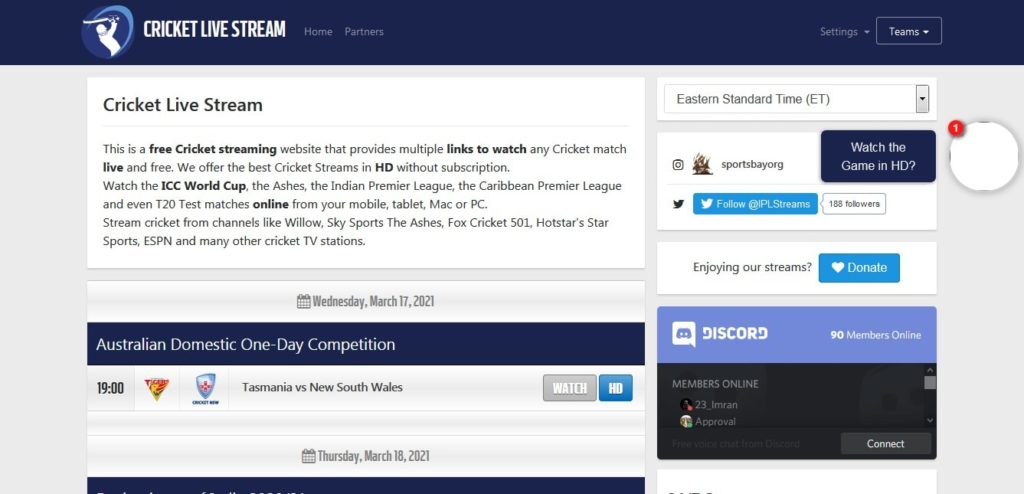 Cricket line is also an app, which helps people to know the live score of the cricket match. The good thing about this app is that this app also offers the live score of the cricket match for free. In this app, sometimes it may ask you for a premium but that is not necessary. You can upgrade it to premium if you want to get some extra and more options, if not then you can ignore this.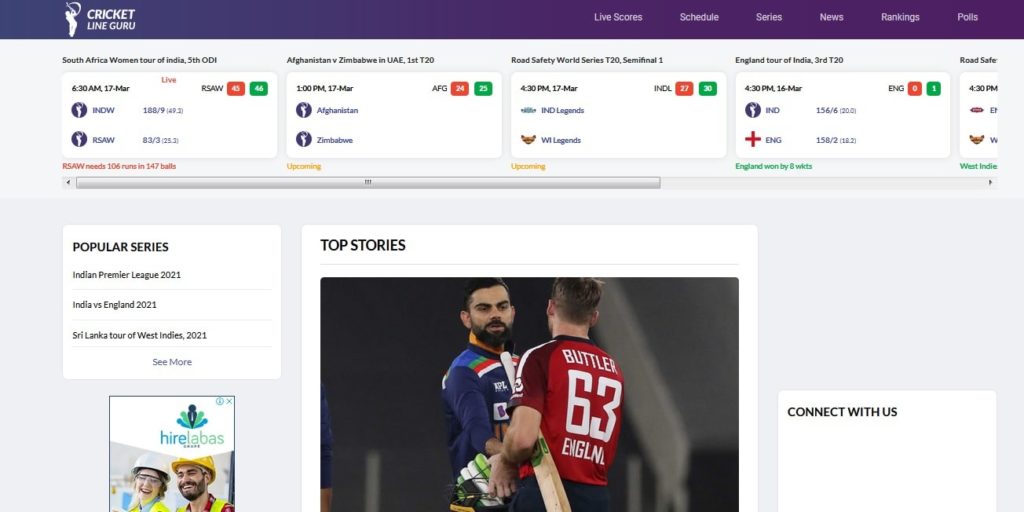 When you are away from your television and cannot watch cricket on the T.V, then you may search for more options to know the live score of the match. In this article, I have mentioned a few apps, by which one can know the live score of the cricket match for free.